HNC Operations Engineering
About This Course
Validated by: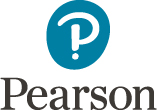 This programme evaluates the underpinning areas of operations engineering, design, processes, systems and technology. HNC Operations Engineering is designed to provide you the experience to start or further your career in the automotive industry. The HNC provides students who have completed a BTEC Level 3 Diploma or Extended Diploma (or equivalent) with a thorough understanding of eight further engineering subjects. You will begin to specialise in your chosen engineering discipline and strengthen your knowledge in order to become a fully qualified engineer.
Entry Requirements
The successful applicant will normally hold a BTEC Level 3 Diploma or Extended Diploma (or equivalent) in a relevant Engineering discipline.
What You Will Learn
Unit 1: Engineering Design
Unit 2: Engineering Maths
Unit 3: Engineering Science
Unit 4: Managing a Professional Engineering Project
Unit 29: Electro, Pneumatic & Hydraulic Systems
Unit 30: Operations & Plant Management
Unit 31: Electrical Systems & Fault Finding
Unit 16: Instrumentation & Control Systems
Learning & Teaching Methods
The assessment methods include a combination of written and practical assessments.
Programme Benefits
Upon successful completion of this qualification graduates will be equipped with the knowledge and skills to pursue a new career, or advance an existing one in the Engineering sector. Engineering careers can begin with work opportunities with small to medium enterprise organisations (those with less than 250 employees) or with national and multi-national organisations. Many also go onto self-employment which is usually not possible until a graduate has several years' experience. Others will go on to work for large organisations which may comprise roles in engineering management; engineering operations, maintenance and servicing, project management, design engineering, planning or working on large infrastructure projects linked to the engineering and construction industries.
What Next?
Further study at level 5: Higher National Diploma in Operations Engineering at The Grimsby Institute, employment in industry as an Engineer or to continue studies at another University.